In my today's post, I am writing about the CBD Biocare. 
I am going to answer questions you might be asking. 
Are tou going to benefit from their producst?
Can you make money with them
And much more….
Sit tight and enjoy my CBD Biocare review. 
Name CBD Biocare 
URL: http://cbdbiocare.com 
Founders: Matthew and Stacey Pitts 
Earning Potential: 3/10
Price: 0$-349$
Rating: 5/10


What is CBD Biocare? 
Is a company, specializing in CBD product. Their focus is mostly on Skincare Products, Health, and wellness. 
Their plants are grown exclusively in the USA. This is apparently important due to the lack of regulations in other countries.  
The farmers on their fields grown the plants organically and as well comply with the US Farm Bill of 2018 and work in conjunction with the Department of Agriculture.
You can buy CBD products from CBD Biocare in the following areas:
Skin Care
For Him
For Her
Muscles, Joints, and Bones
Health…
For Who is CBD Biocare for? 
As already mentioned there is a huge variety of products that CBD Biocare offers, as a result, there are many people who can benefit from CBD Biocare products. 
Firstly, people who would profit from the PRODUCT ITSELF. 
Secondly, are the income seekers looking to earn some extra cash. As the CBD Biocare offers MLM opportunity with reasonable commissions. 
Why you should use CBD Biocare?
Because of their product. That has to be said first. 
As natural, organic and BIO growing their plants, the quality of their CBD products is guaranteed. 
No pesticides or chemicals are used, and the soil is rich and healthy and tested for compliance throughout the growing season.
In addition to that, they are offering MLM opportunity. So, if you are searching for MLM, you might want to try CBD Biocare. 
How to Use CBD Biocare? 
I am going to split it here into two categories:
How to use CBD Biocare Products?
CBD Biocare offers small bottles of oil, they call those dosages "Try it" and I think then can be a great way for someone not familiar with the product to try it out, if that's the right one. 
You will one huge assortment of the products on their websites. For instance:
Chewing Gums
Coffee
Aging Creams
Body Gels and Creams
Sprays for Animals
Soft Pet Animals Chew
Oil 
Assuming that you know how to use those products, the only one you might wonder how to use is the Oil. If you are experienced probably not, but if you haven't take it before, you might be asking how to apply it. 
The most efficient way how to apply the CBD oil to your organism is to to drip some drops under your tongue and hold it there for 30 seconds before swallowing it. Do that 15-20 minutes after eating and you should be all good.
(By the way, if you would like to know which product is best for particular problem, please check their website for detailed info)
How to use the MLM opportunity inside of CBD Biocare? 
First of all, I have to ephasize that the making money opportunity offered by the CBD Biocare is definitely MLM option and not Affiliate Marketing Business option, as wrongly mentioned on their website. 
Why is that?
You have to remain active in selling if you want to keep your account active 
Your commission increases when you sell more 
Your commissions increase when you recruit people into your downline 

As we did clarify that, let's see how their commission plan is working. 
You can see above, as more you sell, as more you earn. 
If you want to qualify for the outstanding 40% commission you  would need to make sales over 25k. 
Funny thing is, that unlike other MLMs, you are going to be required to earn such sales by yourself, not including your team. So, sales done by your downline won't count. 
The other commission is the lifetime 10% of every purchase your downline will make.

First thing first though…
When you decide to jump into their MLM Business, you will be starting at Sales Representative position. 
You'll receive your link, as soon as you you are accepted. 
Furthermore, you will be provided with some tools to help you promote their products. 
You will get access to the social network promotion, other marketing tools, weekly training videos, and landing page (upon purchase).
The costs of their starting packages vary from 99$ to 349$ depending on products you decided to have in your package.  
After that, you are on the track to start earning…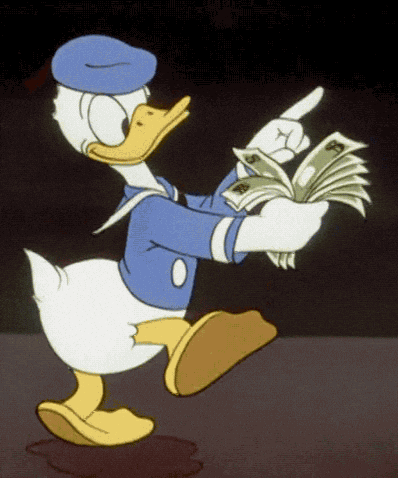 Is that so easy? 
You have to understand that MLM Business is oftentimes different when you see it promoted by the company, in this case, CBD Biocare, and completely different in reality. 
I have had my personal experience with MLM  and I would never join again. 
There are major issues of any MLM Business opportunity you are going to be invited to join. 
The ones making the huge money are the owners
You have to recruit others to gain success
For one successful story, there are thousands of those, who left broke 
There is missing training (oftentimes)


What do I like about the CBD Biocare? 
Great quality products
Organically grown, with the precission by harvesting, CBD Biocare is using the entire plant, not just the stalk. 
At CBD BioCare they offer the highest quality full-spectrum medicinal hemp available. There are proofs, that CBD products are really helping people to solve their issues. 
In addition to that, they use 3rd party testing labs to ensure that the products are of the highest quality. Apparently, on the ticket of each product, there is a QR code you can scan, and you will be able to see these results by yourself. That's awesome. 
Company values
It is not eay to find the company, that is standing behind their values and still putting the costumers first. 
Especially in such new industry as CBD is. 
What I don't like about the CBD Biocare?

It is MLM Business
They owned the perfect products. They care about the customers. Therefore, they have great customer service, but they decided to operate as an MLM business. 
And….
I'd call it not a wise choice. 
This business model is at least old-fashioned. Furthermore, there is a tiny, tiny, very tiny chance that you are going to make a sustainable profit on a regular basis. 
They don't operate well outside of U.S.

First of all, you might encounter difficulties to receive that package (because CBD is not legal everywhere). Not mentioned that if your package is held for that reason, CBD Biocare is not taking responsibility for that, so you will lose the money and the package, most likely too. 
Secondly, if you decide to jump in as their Sales Representative, you might be blacklisted, if you don't live in the country they prefer. 
My application was rejected and I live in the Netherlands. 
They don't have in-depth training
This is maner, almost every MLM is operating. (That's another reason why I don't like MLM). 
I don't know why though. I mean, if they would choose to train their Sales Representative or whoever supposed to sell for them, they could choose other, more efficient ways. Because that product got a lot of potentials. 
For now, you are unfortunately left with Landing Page, being costly…
The Marketing Tools, which are not in-depth…
Their video training, which is more motivational one-man speech, than proper interactive, development-oriented training teaching, how to apply the learned stuff…
You have to qualify every month 
Additional reason why MLM sucks in the 21st century. 
Why do I have to make purchase, to stay with the company? 
It's similar like the company you work for, will ask you to pay for the air you are breathing in their office, right?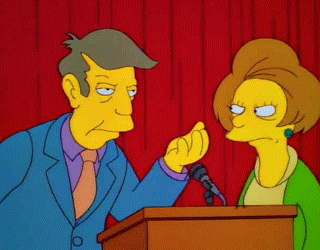 They charge for landing page and yearly renewal fee, why the heck still this compulsory purchase? 
My Final Thoughts about CBD Biocare…
In conclusion, I have to say, that this company offers some great quality products and they do care about their customers. 
The reason why they decided to run as well business next to "just" sell the products is as well valuable…
So, if you would like to try some of their CBD products, I would recommend trying them ( first check with your local authorities if you are allowed to receive them)
But, in case, you would like to earn money with CBD Biocare, especially if you are starting out though, I would recommend not to do it. 
As you could read, I recommend other way, on how to get the greatest training on starting earning online. 
Since the first time I joined WA, I learned already:
How to promote other people's product, I do not own or stock
How to drive organic traffic to this website
How to create my website purely on my own in less than 30 seconds…
And plenty more…

And trust me, I don't want to advert "my" program rather than "theirs"…I still think you should purchase their products if you are in search of CBD…
My intention is to show you what works and what doesn't…
I hope you find valuable information in my CBD Biocare review and if so, I would ask you to stay connected via the below connect buttons. 
Your friend, 
Julius