I have made a decision, that I am going to be an entrepreneur working on my own time schedule, defining my earnings and the people I am going to work with and projects I am going to work on.

This decision was made some 2 and half years ago. Now, I am closer to it, more than I ever have been, thanks to Affiliate Marketing.
If you are searching for time and financial freedom, and you are feeling lost, because of the all confusing info around, that's OK. In my post, why is affiliate marketing the best business for starters I am going to give you a perfect overview, why to choose this business rather than any other?
You don't have to own the product
That's correct, you don't have to purchase the product, yet you can make sales.
How is that possible?
Because you will earn a commission from the purchase.
Every vendor is using cookies, anywhere between 30-120 days (the time the clicks under your link are being tracked).
The commissions do vary as well. You might found programs with low commissions, such as 5%, but as well programs with 50% or even more.
When someone purchases a product of value 500$ and you can keep half, is it interesting?
What if you would repeat that 5,10, 20, or even more times in a month?
No Customer Service, No Complaints, No Stocks
In addition to not owning the product, you don't have to deal with packaging, customer service and you don't have to keep stocks.
You will be also not directly responsible to deal with the eventual complaints.
However, it is still best to choose a great quality product or service to be an affiliate. It will certainly be easier for you to convince people to buy.
Low Budget Upon Starting Up
One of the number one reasons I chose Affiliate Marketing is that I did not have any starting costs.
Naturally, you will need a working website, with hosting, but in the present digital era, the prices are more than affordable.
Not dealing with the product or service directly, you are off any costs that are normally coming with it. Like convincing wholesalers for the lowest price, if you work in e-commerce for instance.
You don't have to rent an office unless you want to.
Neither, you have to buy inventory, storage room, or delivery van.
You can start from the comfort of your home and then work wherever you want.
Location free
In addition to having not an office, you are literally allowed to work wherever you want.
Do you love to go for a coffee at 10 am to your local Starbucks and watch others rushing to their daily job?
Done!
Do you want to work on the beach in Bali? You can…
Rather, in your living room, or terrace, or in the attic where you don't hear anything except pair of hummingbirds nesting on the roof? With Affiliate Marketing you are really location-free…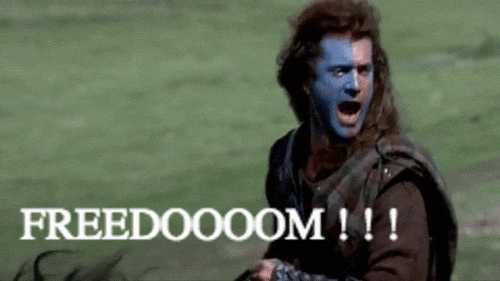 Variety of Choices
You can choose out of tons of products to be an affiliate.
Newest iMac or iPhone. Hiking Equipment. Dumbbells for Corona Home Exercise. Products for Weightloss. Healthcare.SkinCare. Golf Sticks. Fishing Rods. Baby Cots. Whatever you want to be involved in, you can…
The advice here would, to choose the product you have an affinity with, or you are an expert in or you have a big passion for.
That way, it will be much more natural for you to attract other people to trust you.
And in the end to trust the product or service.
Because that's what it is in the end. You are an ambassador of it. You should be transparent and bring people the real benefits of the product or service if you want to be successful on a sustainable basis.
You are the BOSS
Ever heard about Amazon changing their Affiliate Policies?
Lately, it is happening with the frequency, like you are buying your pants.
What about Google? Sometimes, I feel we all have to set-up notifications from them, or at least well aware of their updates.
Those are happening often as well.
In addition, you have Facebook, Instagram, and YouTube changing their ads regulation…
Why am I mentioning this?
Because every online entrepreneur depends on those tools. But with Affiliate Marketing…
…there is a small, yet very important advantage compared to e-commerce, FBA, drop shipping, etc.
If you have your email list, and if the products are providing great services or are of great quality, you have still a huge chance to have a successful online, independent of what "big players" of the internet will decide to do.
That's awesome NEWS, right?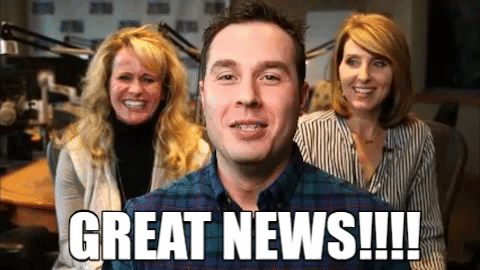 Where to start?
If this all sounded great to you, you might wonder why not everybody is doing it?
Among standard reasons for failure like giving up too early or to be not patient long enough, there is often time a lack of in-depth training on how to start.
But if you decide to search for Affiliate Training, you will find a bunch of SCAMMERS.
Honestly, I don't even recall if there is another niche filled with all kinds of "gurus" and scammers as Affiliate Marketing.
And you have to be careful in that all noise.
Ignore the fancy websites, big promises on getting-rich-quickly or advice on not needing WEBSITE at all.
People will try to catch you on their cheap tricks, I know is not an easy job.
But there is still hope…
I am using this training and as I mentioned, I am closer to my dream than ever before.
I hope, I could provide you with some help with my today's post, why is affiliate marketing the best business for starters. And if you have any questions or experiences, please share them below.
Also, if you liked the post, please let the word be shared and use therefore the buttons below.
Your friend,
Julius