Welcome on my What is Taking Online Action blog post.
An average affiliate marketer makes almost USD 66k a year. 
Is it a lot? Is is a little?
If you consider that it is in most of the cases, passive income, in other words, income you don't have to work on actively, it might interest you.
At the same time, this reveals that all of the FAKE "gurus" and scammers trying to sell you the latest gimmicks are wrong.
You won't earn 6 figures overnight! (Unless you'll win lottery)
Not only when you are tired of hiring similar BS, you should have a look on Philip Borrowman's TAO. It is pretty much different than majority of the crap out there.
And yeah, is it legit?
Let's find out together.
URL: https://takingaction.online/Founder: Philip Borrowman & JK RowdellProduct Type: SEO Affiliate MarketingPrice: USD 47/monthOverall Rating: 9/10Recommended: YES
What is Taking Action Online?
Taking Action Online (TAO) is a step-by-step affiliate marketing training program. It focuses mainly on SEO (organic traffic).
This platform used to have a FREE and PAID membership.
Recently, it changed and it became a membership site.
Who Are The Taking Action Online Creators?
The guys behind TAO are two experienced online marketers.
Philip Borrowman is guy behind Ipoopcash.com and Jay Kay Dowdall has created also some successful products in the past.
They have together more than 20 years of experience.
How Does TAO Work?
Taking Action Online has main training this 7 STEPS Action Training Plan. 
What I like about the steps Philip is teaching you, is the fact that the training has very LOGICAL ORDER.
It is much easier to understand when done in this, easy-to-follow way.
Check it out below:
1. NICHE Simplicity – In the first STEP you will choose your niche. This is where your journey should start. A niche is a group of people sharing the same interests.
So, the best way to find your niche is to choose it according to your PASSION. What do you like to do? What can you talk for hours about?
Philip is going to help you in this process with some DFY templates. He claims, that this process will take no more than 60 minutes.
2 . Rock Foundation – Setting up YOUR WEBSITE is done super fast nowadays. Away are those times, when you needed 1 month to have an "ugly" website ready for use.
In fact, I built my first website in less than 1 minute.
Obviously, it is just "a plain" website, and you would need to customise for your needs, but still, it is an enormous difference.
3. Choosing Your Path to Success – In STEP 3 you will be shown several traffic options.
In the end, it will be upon you to choose the best one. (I would suggest to use all of them)
In other words: how do you want to make your website "visible"?
YouTube, Google, or Social Media Channels are the main 3 platforms you will be using for that.
Even so, TAO is mainly focusing on SEO (organic/free traffic), in this section of the training, there will be also some paid traffic (ads) coverage.
EXPERT TIP: From my own experience, writing for SEO is the most affordable, sustainable, and in the end the most effective way on driving the traffic to your website.
4. Conversion Optimised Development – When you have your content out there, and it is visible to other people, you want to be sure, that people will click and buy (or other actions, you want them to do)
Put it in marketing jargon, that people will CONVERT.
There are several options for increasing your CTR (click-through rate).
Philip will take you through video, image, and content optimisation.
5. Irresistible Lead Magnet – Lead Generation is in fact, your "freebie" you will give to people.
In today's digital jungle, where hundreds of thousands of websites are built daily, you need cutting edge to stand out.
Therefore, you want to make sure that what your offer will be intriguing enough. Something, that would make people wanting to stay in touch with you and eventually become yours paying customer.
6. Email Marketing Bootcamp – When someone finds your offer attractive and they want to stay in touch with you unless they are ready to buy straight at the first encounter, you will get their email and this is your chance to nurture the relationship.
Money is on the list, they say, and I AGREE.
Email marketing is still one of the most effective strategies to sell.
Both previous steps (5 and 6) offer DFY solutions.
7. Time to Launch – When you have it all in the right place, it is time to go LIVE. This part of the training includes one very important aspect of every online business: ability to scale.
How do you assure that the one SALE you made, will not be the only one? By scaling your content, offers and generally, content.  
Another part of this training section will be also outsourcing and going full-time (helping you with taxes, etc.)
Inside Taking Action Online?
The fact that TAO went into membership mode, tools once paid became available for every member.
So, what you will find inside Taking Action Online, once you will purchase it?
STRATEGY GUIDES
ACTION PLAN
MARKETING ACADEMY
JUMPSTART WORKSHOPS
SEO TOOLKIT
Strategy Guides Since June 2021 Philip decided to write 5000-word guidelines on several topics.
This is without a doubt a powerful tool that can help you get ahead of the competition.
Especially, in competitive niches. Those guides are issued once a month and when you become a TAO member, you'll get access to all previous issues as well.
Some areas you will get insights into are: how to increase the open rate of your sent emails, how to become a niche authority, or how to create an e-book.
In addition to the high value, these guides offer, you have a right to sell it further (to your audience for instance) and keep 100% profit.
Training We have already gone through the 7 steps action plan training in detail above.
In addition to the high-value knowledge inside, the training is at your own pace and it is based on real-life trial-error from the owners.
After you will finish the 7 steps training, you will have access to the MARKETING ACADEMY inside Taking Action Online.
Marketing Academy This part of the training is there to GROW your business to another level.
At this stage, you will get access to the community of people inside TAO. You can share your experience, results and ask questions as well.
Up to this date there are 13.500 members since 2018.
Jumpstart Workshops  Held twice a month, these workshops are live mini-courses, training, or webinars providing you with the newest trends in to affiliate marketing.
The purpose of those workshops is also to ask questions when something is not clear to you. I like this idea of live encounters.
SEO Toolkit  TAO uses its own internal links tool, SEO analysis (for instance to check the authority of your landing page) In addition to this, you will be taught how to gather and use data retrieved from Google Analytics.
You will get insights how to use data to optimise your content from the following: Google Ads Planner, Google autocomplete, Related searches, and "People also ask".
What You Will Learn Using TAO?
What I really like about TAO is the simplicity and logical order its training is built.
Differing from Location Rebel, which is by the way also a relevant platform, but a bit chaotic, TAO offers clear structure.
You will really access step-by-step training, after which completion, you'll get a foundation for immediate and sustainable success.
More importantly, by doing so, you will clearly understand what you are doing.
Therefore, you will learn much more and you will be more confident to learn this someone else, should you decided to.
Some areas you will become skillful:
SEO Content Creation
YouTube Marketing
Email MARKETING
Lead Generation
Keyword Research
Social Marketing
What I Like About Taking Action Online?
Price/Value Relation
Unlike John Crestani, Jono Armstrong, or any other get-rich-quick scheme promoter, Philip is bringing value rather than the noise.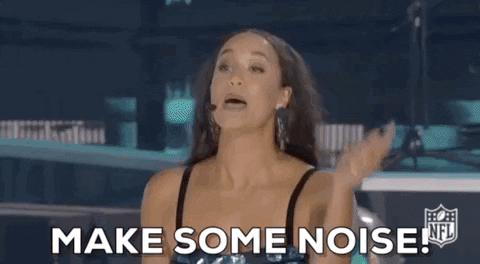 In addition to this, the price you will be paying is really affordable.
Compare this by yourself, Crestani's Super Affiliate System costs USD 997 and requires maintenance of approximately USD 1000/month. His ads would scream: earn 6 figures in one month, USD 1000 a day, and similar rubbish.
On the other hand, Philip's TAO has a "quiet" and down-to-earth approach without big promises and costs you USD 47/month.
Mainly SEO
Previously, I did mention that already: writing for SEO is the best traffic way.
Especially, if you are a starter and therefore you don't have a big budget.
Other benefits of ORGANIC TRAFFIC SOLUTIONS are that it is a sustainable solution (once rank, almost always rank) and it is relevant (you are sure, just people interested in the certain topic will read your content)
Legit Program and Legit Owner
This should be obvious, but trust me, it isn't. So many fake gurus, scam artists, and other losers will try to rip you off. Sometimes, it is even hard to believe that.
So, therefore I am super happy to announce that both owners Philip Borrowman and JK Rowdell are legit, experienced, and most importantly caring, people.
Also, the fact that the TAO owner commits to writing a lengthy guide once a month, shows how he cares about his students.
Unlike John Crestani for instance, who takes your money and will ride his Ferrari, pretending you don't exist.
30 Days Money Back Guarantee
I am delighted, that MONEY BACK GUARANTEE is not the only one-part I do like about some business opportunities ?
(Lately, I was reviewing products whose only PR was a money guarantee coming from ClickBank)
Anyway, when you will purchase TAO, you have the right to get a FULL REFUND.
What I Don't Like About Taking Action Online?
Some DFY Solutions
Philipp brought up the fact that EMAIL MARKETING and LEAD GENERATION solutions are available also as Done For You.
How I see it, is that he has some sort of patterns and templates you can get inspiration from. Also, you can adjust them for your own use.
At one side, it can help you safe some time. On the other hand why I don't like DFY solutions, in general, is the fact, that by using them, you won't learn the skill for yourself.
Even so, many people don't care about it, unless it brings money, right?
I think it is helpful when you can acquire as much knowledge as possible. And then at some point, outsource furthermore. But purely because you want to have more time and not because of the need ?
External Services
You see, you would need to buy some external products or services when purchasing Taking Action Online.
Some are Domains, Email MARKETING software, and eventually additional keyword tool service.  Those costs won't cost you so much as if you were using paid traffic taught in this system for instance. So, it is still affordable.
What is Taking Action Online Pricing?
Unlike the previous versions of TAO, the recent one has one fixed monthly price.
At the beginning of year 2021 for instance, you could have FREE access to some limited functions and then there was paid version with all-in.
I think receiving the "whole package" at the beginning is better. You know, that there is nothing hidden and awaiting you when you pull out more money.
It's more transparent.
However, the recent pricing is USD 47/month. The first month comes with 50% OFF. So, you'll pay USD 23.50
What Are Others Saying About TAO?
One of the most reliable practice to discover how trustable owner/product is, is to check what other people's experiences are.
Recently Trustpilot.com became platform where these reviews are mostly written.
In case, you will give TAO your try, you will be elated to hear that the score is EXCELLENT.
The main positive things people are mentioning are: honest and helpful creators and the simple and easy to follow training inside of the course.
Same stuff we discussed earlier ?
Do I Recommend TAO?
It was super refreshing to write a review about one affiliate training platform that is LEGIT, VALUABLE, and is teaching SEO TRAFFIC as main traffic method.
In the sea of get-rich-quick schemes, scams, or low-value upsells hell, Taking Action Online really does stand out.
Not only the value inside TAO is super jam-packed with useful techniques and tactics, but its training is also regularly updated.
These features alone (SEO traffic and updates) assure that your business will be on constant growth (if you are willing to take action tough ?).
In addition to this, the owners seem to be honest, helpful, and caring.
The only negative point is some DFY solutions, but in case you don't intend to learn those skills by yourself, this is no big deal.
So, I would definitely recommend joining Taking Action Online in case you want to learn SEO affiliate marketing at affordable price.
What do I do to Make Money Online?
So my friend, thank you for spending your time on reading my What is Taking Action Online Review. I did my best to make it as short and yet as helpful as possible.
Before I go, I want to give you one last thing to think about, and that is my online endeavour.
If you are like me, you like to spend time with your loved ones, or traveling, or take day off whenever you want.
In case, that's true, then you might find difficult to achieve that in your current job.
I remember how I was craving for more freedom in my job back then. It too me some time (luckily not too long) to realise that in the job, there will never be such a freedom as in business.
Therefore, I started my online business in 2018.
It is not always just fun, especially at the beginning, it might be hard. But boy, when you hit that first sale. When you start ranking…wow, let me tell you something, I started to cry, when I received my first affiliate commission.
I am not joking.
I guess all the sleepless nights were useful.
Anyway, I don't want to make heartbreaking story. I just want to show you, YES, affiliate marketing works and yes you can make money with it and yes you can even become rich with it.
I am member of platform, that is responsible for results like these:
You see I think that the platform I am member of, has slightly better tools, training and community than TAO. You can join it below.