I wrote my Phoenix 2.0 Review to see if you really can earn $1000 a day with it.
Is that really possible?
Or is it just another program with big INTRO, but no value, trying to rip you off?
I want to congratulate you because you commit some time to research if the shiny program is LEGIT or SCAM.
Without further ado, I am going to jump into my review.
Please if you will find it valuable, do me a favor and share it with people you think might need it, I'll really appreciate it.
Name: Phoenix 2.0
URL: www.phoenix2-0.com
Founders: Mark Barrett and James Fawcett
Earning Potential: 20/100
Price: $7.95- $650+
Overall Rating: 10/100
What is Pheonix 2.0?
Affiliate Marketing program claiming you can earn $1000 a day, just by committing 30 minutes of work on a daily basis.
Who is it for?
According to the owners for everyone who is tired of not having results online and can commit 30 minutes a day to build the business.

How does it work?
When you purchase the program, you will be walkthrough video series on how to start earning money in matters of days.
Firstly, you'll be encouraged to find similar quality products for example on Clickbank, and get their affiliate links.
Secondly, you will be shown how to create your funnel, using click funnels (standard premium membership is $297/month). Plus, you would be encouraged to connect it with an autoresponder, which will cost you anything from $13 to $89, if using Getresponse.
As I am mentioning further those are important elements of your online business, the problem with Phoenix 2.0 is, that they are not going to teach you how to use it, at least not in the version of the program you will purchase as the first one.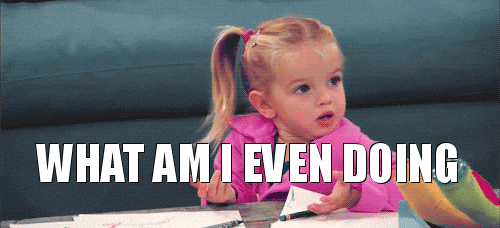 While watching the video series you will be encouraged to purchase their DFY Package, which costs $197, which is coming with pre-made high converting templates.
Further on, they will talk about TRAFFIC.
The most important fuel of any online business, because if you have no traffic, you have no visitors. And if you have no visitors you have no SALES, right?
They do operate with paid traffic though, which I am not the biggest fan, because if you don't know how they work, you can lose pretty much a lot of money.
Lastly, you will be encouraged to MONITOR and SCALE.
This is again crucial for not an only online business, but for any business or for any activity actually.
If you want to know how you are doing, you have to first see the results, so monitor.
However, I found their perspective a bit awkward.
Mark Barrett is literally saying:
"I put half of my daily income to paid traffic"
Is he nuts? It sounds to me almost like, he is a drug dealer…
What do I like about Pheonix 2.0?
Unfortunately, there is really nothing I do like, except the fact, that yo have 30 Days Money-back guarantee.
What I don't like about Pheonix 2.0?
Owners
Mark Barrett is behind other get-rich-quick schemes. Like 60 Minute Paydays and 30 Minute Mogul, which both don't exist anymore.
He even confirms, that he went bankrupt and then he started this Pheonix 2.0 Program out of hate of this business.
I mean there are different circumstances people went through, so I don't want to judge anyone, but honestly, how much value can you get from this lad?
Upsells
Initially, $7,95 is nothing. Be prepared that since the moment you sign in for the Phoenix 2.0 you will experience the fiesta of Upsells.
There are in total 6 upsells waiting for you. Ranging from $37 to $197.
The strange thing, or the red flag if you want is, that you won't get a chance to discover what the initial program contains until you purchase (or skip) the offered upsells.
No Training
They don't provide training on Organic Traffic, Autoresponders, and List Building.
Important aspects every successful online business has to have.
They do suggest you use Paid Traffic, which is in my opinion not a way to create a sustainable business model (definitely not for starters, as you can lose much more money as you pull in)
What I don't like is, that even they provide some videos about autoresponders and email building, they don't teach you anything in that relation.
False claims of incomes
While this is a very common technique, scammers are using, Mark Barrett and James Fawcett did use it as well here.
They are going to show their incomes for a much longer period of time than the Phoenix 2.0 is launched. As well, they will list incomes from different products than Phoenix 2.0.
Now, that is really ugly and it provokes at least doubts what the intention behind it.
Do I recommend Pheonix 2.0?
I don't. It is very simple.
All this program reminds me of, is the way how online marketing shouldn't look like.
The way how Mark Barrett and James Fawcett are doing the business, is basically they find products of low costs(in majority cases low quality as well) and spam other people's mailbox (their #1 SUGGESTION, DO EMAIL RESPONSE EVERY 3-4 HOURS IS NOTHING, BUT SPAM) and then go on with another product.
Until people see there is really no value in it anymore, so the owners move to another "project" and the round continues…
That would explain the short life of the previous program Mark was the founder of.
Anyway, do you see sense in doing business this way?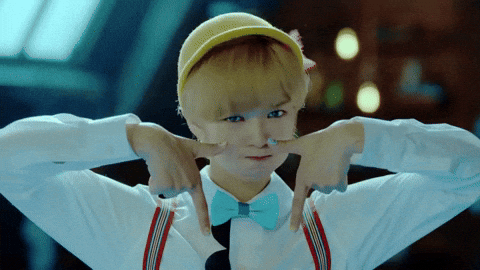 I don't.
I see a sense in creating, sustainable business based on ORGANIC TRAFFIC.
With owners who have real income proof and who are doing it for over 15 years. Who on top, create new training for their members on a daily and weekly basis.
They create this with more than an affordable price…write the price?
Honestly, I haven't found anything better, available online, like this…but that's me.
Maybe you will feel different about it…
But you'll not know unless you try, right?
So please, if you search for a way how to build an online business, that going to be sustainable, try this out.
Your friend,
Julius