Empire Store Builder created in cooperation with Mark Bishop & Nakul Niwaskar, & Venkata Ramana is ready to be reviewed for you guys. Venkata Ramana is also behind programs like Breeze Funnels, Webbyo App, or Magnum.
I have made some research for you, so you don't have to.
Chill, right?
In the present era, especially online, you really want to be sure, before you are going to buy any shiny-looking and over-hyping product.
My mission is to help people like you, make that decision as comfortable as possible.
If you are first time on my website, you would like to read a bit about my journey, and who is the guy writing you, right? So, I will make that also easier for you, and you can quickly check it here.
Name: Empire Store Builder
URL: https://www.empiresoft.in/exclusive
Founders: Mark Bishop & Nakul Niwaskar, & Venkata Ramana
Earning Potential: 6/10
Price: $17-$440+
Rating: 3/10
What is the Empire Store Builder?
E-commerce store builder.
Allowing you to build your store across reputable platforms like Amazon, eBay, or Shopify.
It is cloud-based, meaning you don't have to install it, just log in and you are good to go.
For who is it?
For all passive, online income seekers.
When do you want to use it?
When you are interested in the E-Commerce business and you want to start your online store.
Important to mention is that you should have some basic to advanced SEO knowledge prior to joining Empire Store Builder.
Otherwise, it would be not wise to join it, but more about it later!
How to use Emire Store Builder?
In STEP 1 you would want to choose the best theme describing your feelings. It will be the Theme of your store, and your webSITE, so you should spend some time choosing it.
Further, in STEP 2 you will search for products you want to have on your site and you want to sell. you will search them across platforms like Shopify, Amazon, eBay, or Clickbank. That sounds pretty cool, I guess, as these platforms are having a reputation)
Lastly, in STEP 3 you want to start promoting your store by completing posts with an ideally single product.
That post you will be sharing across your social media accounts(please note you have to have those accounts set up and ideally with some followers already, obviously as more so better)
After that, you are ready to start eventually earning -;)
What did I like about it?
Actual Topic and their Knowledge
Creators behind the Empire Store Builder are targeting trending topics.
E-commerce is booming recently.
Having reputable sites to work with( Amazon, eBay…) is adding the edge some people might like. At the same time, I like that the creators have knowledge about how SEO and marketing are working.
They encourage you to fill in Meta Description and Meta Title, which are important elements for your website to be recognized on search engines.
Money-Back Guarantee
If you don't like the product, you can claim your refund and you should be able to get your money back.
You want to double-check if this guarantee covers eventual upgrades you might purchase.
Multiple Stores under one Roof
As mentioned, you will have the option to choose to add products from Amazon, Eboy, or Shopify to your web store.
In other words, you can have a piece of those stores under ONE ROOF. That roof being yours. I found that awesome.
What did I not like about Empire Store Builder?
Upsells
In order to get a full grasp of the program, you would need to buy several upgrades.
With the 3 first Upgrades, you are literally just getting more online stores available. The front-end price of $17 equals 1 niche online store.
Upgrade 1 for $39 is adding you 3 online stores
Upgrade 2 for $197 is adding you DFY 10 other online stores
Upgrade 3 for $39 is adding you to another 3 online stores
There are 2 other upgrades Agency License for $47, which allows you to resell the product and keep 90% of the commission.
Finally, the last upgrade, 1K-week 3V for $127 adding additional 7 products. What are the products is not clear( I haven't purchased this upgrade)
Missing Training on SEO
Together with other skills( like Email Marketing for instance), this one is the most crucial skill you have to be good at to be able to profit from your site.
SEO optimization is helping your site get ranks and be visible to the visitors.  If you don't optimize your website for SEO, you have no chance to make money out of your web store. 
(They mentioned Meta Titles and Meta Descriptions, but if you just blindly follow what they are explaining, you have no idea what you are doing)
Unless you are going to fuel it with thousands spent on ads. (in that case, you would want to start with a different program, there is no training on ADS either though)
You don't own the Domain A.K.A. your Income
This is crucial to understand.
With this said, yeah, it will save you a lot of time, and it will make your life easier in short term.
But what if your sales would hit off? ( that's what you want in the end right?)…
You are not going to own your domain…that could mean anything. From being your domain shut to changing its name. The owner can do anything he wants! You don't want to lose control over your website.
Support
Additionally, when you are going to struggle and you find yourself right on Saturday Indian time(the place where their office is based) you will not get help.
That is a pity because you would have to wait another 2 days for your query to be opened.
In the online world, every single day matters.
Do I recommend Empire Store Builder?
Most likely NO.
You see, I don't mind the flaws like missing SEO and marketing training or the up-sells (even though it would be much more valuable if that is proper too)
What I can't go over, is the fact, that you are not an owner of your domain, aka of your store.
To put in in another perception. Imagine you set up your physical store. You found the location, found the great products you want to sell, you did all the promotions, and you are excited to receive the first customer.
After few weeks you are making a profit over your expectations, so you are starting to plan your well-deserved holiday, maybe you bought your new car, just to find out, one day…that there is someone else who owns this store.
Can you imagine that?
How would you feel? Ouch!
The exact same is happening here. Just online, and only you don't know when this "someone" will knock on your door (or knock on your Email inbox, right?)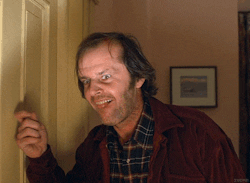 How to earn money online?
The online World is fascinating to me for a long time.
I fell in love with the idea to be working and earning wherever I want.
Therefore I still believe that this is the best way to start a business.
The problem is that there are many insufficient, unethical, or even SCAM products out there and therefore it is hard for you to choose the right one.
I know that I've been there…
Up to one moment, when I found the Wealthy Affiliate.
They have :
Great, comprehensive, in-depth, easy to follow Training
Great, helping, caring, and always a present community of like-minded people
Over 15 years of experiences and have helped more than 2 million people to start their online business
Website Builder, where you can create your own website in less than 30 seconds (you are the 100% owner)
The business model they operate is called Affiliate Marketing and I love it out for numerous reasons. Few of them:
No Stocks of products, no customer service, and no own products
Freedom to work anywhere and anytime
Low Budget starting fees
If you want to start, you have a great chance to test their FREE TRIAL HERE FOR 7 DAYS.
I hope you liked my Empire Store Builder Review and if you did, please give a thumb if you are on social or share it further, so other people will be able to read that amazing info.
Thanks in advance,
Julius