In my CBD Medic review, I am going to have a closer look at what are the products about, their benefits, safety and health measures, and lastly, their affiliate program.
The CBD industry is booming within a couple of past years.
However, as with everything "on fire," you have to be extra cautious when it comes to picking up the right product.
Because often-times some dishonest people would try to use that present moment and hype to cheat on uninformed people.
That's why on my website, you will find reviews from a range of products or services to help you find if the particular one is legit or scam.
I am doing this because I know how confusing online can be nowadays. I do hope to help as many people as possible.
Therefore, I would like to ask you to share this post with more people, so we can make more people aware.
Big thank you…and now, finally you can read my review. -;) 
Name: CBD Medic
URL: http://cbd-medic.com
Founders: Abacus Health Products and Rob Gronkowski
Earning Potential: 6/10
Price: 7$-133$
Rating: 6/10
 What is CBD Medic?
CBD Medic is a revolutionary line of topical pain relief and skin care medications developed to provide safe, natural, and temporary relief.
The company is proudly stating that its products are the result of rigorous scientific research and an extensive understanding of natural oils, analgesic ingredients, and how our bodies react to these combinations.
Why do you want to use it?
Their innovative formula is built on 15 years of pharmaceutical research and development.
It is the FIRST family of topical medications that are formulated, indication-specific active pharmaceutical ingredients including menthol, camphor, colloidal oatmeal, salicylic acid, allantoin, and lidocaine with hemp extract or oil and other natural emollients and essential oils.
To simplify it, the CBD Medic is combining the Natural power of hemp extract with the medical elements.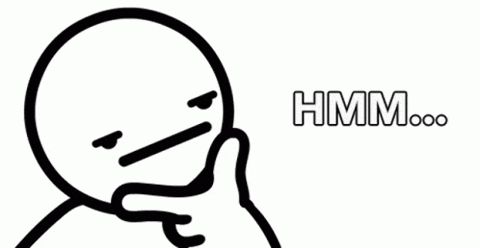 When do you want to use the CBD Medic products?
When experiencing pain, by any way in the following: 
· Sports-related joint and muscle pain
· Back and neck pain
· Foot pain
· Arthritis-related pain, stiffness, and swelling
· Muscle and joint pain
· Acne blemishes, pimples, blackheads, and whiteheads
· Itchy, dry, flaky skin caused by eczema and psoriasis
· Irritated, itchy skin and rash 
For who is CBD Medic?
For anyone having the above-written issues (and not allergic to CBD, or hemp extract) in the first place.
Additionally, it can be as well option for passive income seekers.
Because CBD Medic offers an Affiliate Program, where you can take part (after acceptance).
Ever heard about Affiliate Marketing? I wrote a post about, how to start it and why is ist the best online business model for starters.
How to use it?
CBD Medic has a variety of products, with pretty easy application.
Unlike CBD Pure, and their oil and tinctures ( you often have to apply them orally)
Most of their products are coming from creams, gels, foams, or similar, which makes them easier to use.
If you want to use their affiliate program, you have to fill first the signup form and await the company's acceptance.
In case you were accepted, you will receive their marketing materials, like banners for instance and you are ready to earn.
Things I do like about CBD Medic 
Naturally Based
CBD Medic is proudly declaring their hemp being off pesticides, heavy metals, or synthetic fragrances.
When you actually click on the picture below, you can see specifications for each ingredient inside of their product and how it is helping your body. 
I like this extra step they took.
 Medical Use
I do like the fact that the company connects medicine with the power of hemp extract for healing.
I know they are CBD companies operating in wellness or pet healing, I am a real fan of the medical purpose.
CBD Medic abides by the FDA governing monograph for OTC topical medications.
As a result, they are able to make medical claims on muscle & joint pain relief as well as minor skin conditions like eczema and acne treatment. The company is backed by 15 years of natural pharmaceutical research and development experience.
Most of the CBD selling companies do not have this option.
So, this is making them slightly more entitled to be considered as an expert in the medical use of CBD.
Reasonable Price
When searching for a specific product, you may find the prices very affordable.
For example ointments with different purposes are sold from $26,99 per 40g.
Actually, I did some research and the prices in the CBD industry do vary from $0.06 to $0.32 per mg. CBD Medic is on $0.19 mg.  
Affiliate Commissions 40%
Finally, if you decide to become their partner and start using their CBD affiliate program, you will profit from a great 40% commission.
When you sell their collection, sold for 130$ something, you will keep over $50, and that's really not bad.
Things I didn't like about CBD Medic 
Poorly Tested
They do have their hemp 3rd party tested. Mostly on heavy metals or plastic fragrances, which is good. (It gives you feeling that the hemp is not going to hurt you) The labs are providing CBD Medic with COA (certification of analysis)
On the other hand, when it comes to stalk and yeast there is not sufficient information.
Temporarily solution by pain relief
If you are like me you search for long-lasting solutions, mainly when it comes to health.
How would you feel, if the doctor says he's going to help you, but after a month the pain will come back?
You won't be happy I guess.
Well, the same is happening here. Of course, temporary relief is better than nothing, but anyway, we all prefer pain free life.  
No Free Traffic Training
Lastly, this is very important when you want to start earning by using their CBD affiliate program. 
I am not expecting that any company selling their CBD products is going to teach you that.
However, this is the number one factor making the edge in your success. If you don't manage it, you'll be not leveraging your business on a sustainable basis.
What you can take from my CBD Medic review?
I tried to cover the pros and cons of this product and program.
When you are searching for CBD products that can help you temporarily solve your health issues, CBD Medic is a product you can use.
In case you want to start your Affiliate Marketing business online, there is a huge chance you will struggle to break through if you are going to be solely dependant on the promotional marketing support from the company itself.
Simply, because there is little provided on how you can drive traffic to your site.
From my experience, this is the number one measure defining your success or failure. 
Because you can have the best product, with potential helping thousands of people, but if you will not manage to let know about your product, you won't be successful.
It makes sense right?
There is one program that can teach you how to drive FREE TRAFFIC to your website.
If you manage that…the sky is the limit.
Join today for FREE and you will be exposed to techniques that helped thousands of people to start their online business and create their passive income.
If you are going to join, I am going to be personally mentoring you with your first steps towards your financial freedom. 
I hope I could provide you some more insight on CBD Medic and their CBD Affiliate Program to help you decide if it is worth joining. If you would share it with your network, I would highly appreciate it and if you have any questions, please leave them below.

Your friend,
Julius