Are you searching for financial, time, and location freedom?
Have you been searching for the right platform that is going to be your holy grail?
If you have been, you might already know that to find such as, it is not so easy. Is the Andrew James Oasis the solution for you?
Let me help you find that out in my today's review. Before I start, I want to congratulate you, because you made a search before you decided to go for the great-looking program. 
Not everyone does that. 
Name: Oasis, Elevate Students Program
URL: www.highticketaffiliate.com
Founders: Andrew James
Earning Potential: 40/100
Price: $2 800+/ 97$+ monthly
Overall rating: 40/100

Now, what do you get inside of Andrew James Oasis?
As mentioned, this program is claiming to help you find Financial, Time, and Location Freedom. 
Things many people want to achieve in present times. 
Andrew James Oasis is in a nutshell High Ticket Affiliate Marketing Platform. 
If you are in search of how to start an online business, the chances are very high that you've come across Affiliate Marketing already. 
Please note, that Oasis is focusing purely on High Commissions, so you can forget to deal with ClickBank, Commission Junction, or such. 
I want to let you know that I went through all the procedures described in the steps below for you my reader so that you don't have to -:). 
Please note, that I am not an affiliate of the Oasis. 
How to use the Oasis? 
Basically, when you share your email, you will watch an hour and a half long presentation on Financial, Time, and Location Freedom.
Further, you will be encouraged to book a call with one of their coach to find out if you are fit to work together. (This turned out to be more of a SALE call in the end).
During the call you will be asked some questions, indeed to determine if it is not a complete waste of time for both parties.
Like your motivation to join their program, your present situation, and your goals (the questions are reasonable).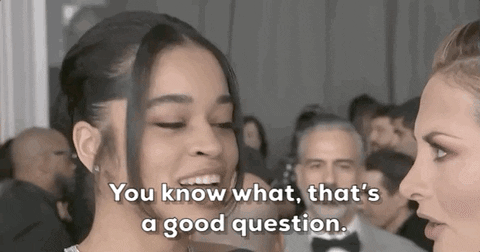 Finally, you will be told what your role will be if you decide to join the program. 
That said, it will be 5% lead generation and 95% of other jobs will be done for you. 
The training for lead generation consists of a 7-day video course. 
As a preferred way of attracting visitors, the company is choosing paid Facebook and Youtube ADS.
Besides the Private Facebook Group access, you will be granted 2 Coaching calls per week. 
Who is Andrew James Oasis for?
Freedom seekers, ready to spend initially some $5000+ and more later on.
When do you want to use Oasis?
When you are digital, affiliate, or social marketers already "in the game" in search of ways to increase your incomes.
That said, it is NOT FOR NEWBIES!
Read further, I am going to explain why you shouldn't join if you are just starting out.
What do I like about Andrew James Oasis?
Real Opportunity
Yea, bro. 
This opportunity is real. Affiliate Marketing is real. High Ticket programs are real, so why shouldn't be.
The owner knows, what he is talking about, so you don't have to worry that once you'll join, you won't get anything valuable coming back to you.
Owners care about their students
You can sense that from the moment you will play his ad video (Ok, who isn't charming, caring, and answering all your doubts, when he wants to sell you something, right?) 
But Andrew James is going the extra mile, assuring that he (or someone from his team) is going to speak with you personally BEFORE you will join eventually.
Most likely, because he wants to find out if you are a good fit to work together…
…and for that, I am clapping my hands…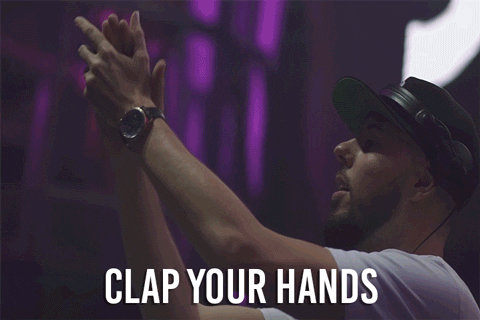 What I don't like about it?
Costs
Undoubtedly, the first reason many people would have difficulties joining is the high price tag.
When I joined their call, I heard it would cost me… $4 800, or $2000 less if I join the same day. Plus $97/month and additionally, expenses related to ADS.
I guess you know that every successful business needs time to build up. (If you think differently, there is a very tiny chance you found a sustainable business) 
During the process of building your business, you would have to count additional costs next to the initial $5000+ mark.
Additionally, could you imagine that all of that money would be lost?
That can happen!
Because of many reasons…one being insufficient ORGANIC TRAFFIC. As your offer can be great as F***K, but if no one would see it, how much are you gonna earn?
No Training on Organic Traffic
TRAFFIC is the fuel of every online business.
You have TRAFFIC= chance to earn is endless.
You don't have TRAFFIC= you die poor. 
It might sound harsh, but it's true.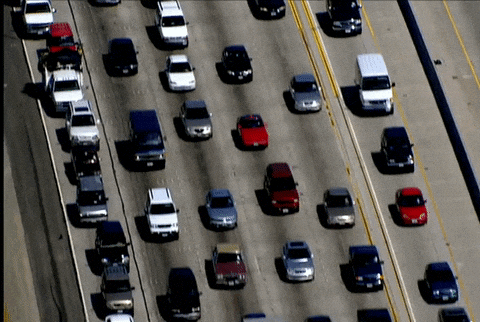 Unfortunately, the James Andrew Oasis is not going to teach you how to drive SUSTAINABLY ORGANIC TRAFFIC TO YOUR WEBSITE.
Closed Up Community
Some call it PRO and some CON.
So, I guess it's up to your personal preference.
Honestly, I like some kind of privacy when doing business…
…but on the other hand, when you have people sharing their knowledge, it is nice if the community is open as much as possible, don't you agree? 
No Money-back guarantee
They claim to do no money-back guarantee because the program is suited for those who are really looking to make a breakthrough no matter costs. 
While this is something that I fully support.
On the other hand, they expect you to sign in, without a clear explanation of what you are going to sell! 
So, to break that down they want you to purchase a membership for $4 800( $2 800 if you sign in the very same day) without seeing the product you are going to sell and without a clear explanation of what you are going to be doing.
Do I recommend joining Andrew James Oasis?
If you know the world of Affiliate Marketing and you are confident enough to get leads regularly, and if you have at least 10k to spend, you can consider joining. 
However, if you find yourself in any different situation, I wouldn't recommend it.
In case you are just starting out, I would even highly discourage you from joining. The Oasis reminds me of Six Figure Mentors, where everything is closed up and investing and running fees are too high.
Not only you probably won't profit from the poor training (sorry, but the 7-day video course, are you serious?), you might easily end up hating Affiliate Marketing, which is really a great profitable way of achieving your financial freedom, if you find the right training.