Thank you for reading my post with my tips on How to Use YouTube for Marketing.
Away are the times when you had to wait days to spot your favorite music video on TV.
You don't need to bring your bike to a repair shop with a small problem, as you have plenty of how-to repairs flat tire videos online.
It's true. Today, you can have these( and similar videos) within seconds on the screen of your laptop.
Thanks to the platform called YouTube.
Why consider YouTube as a marketing tool?
In case you were born around the millennium you might not understand me, but YouTube wasn't always here.
In fact not before 2005 to be exact.
So, since 2005 there is this video sharing platform available to everyone with an internet connection.
While you are reading this, then chances are, more than high, that you were searching on youtube at least once and you understand the basic concept of this video sharing platform.
What you maybe didn't know is, that it can be a great marketing tool for those having some sort of business or business activities. Offline or online.
Why use Youtube for Marketing?
It is a video, which means the video is the best performing form of content when it comes to engagement nowadays.
Secondly, it requires a very low budget.
You can start it for free, and even if you decide to monetize it later on, the ads price aren't too expensive yet.
So let's start with my 5 tips on how to use youtube for marketing:
Diversify your Video Types
Ready to shoot your first video?
Nice.
Just remember, you should have a plan before you are going to shoot the video and throw it online.
To start with, you should be aware there are different types of videos you want to show to your audience.
With this in mind, you want to divide your videos to:
Attract
Engage
Lead to Action
That way you can create your strategy depending on your goals.
You can easily link your videos as follows.
Ones that fulfill the function to attract are in place to get as many views as possible.
Videos which you are going to create in order to engage can have a secondary function to grow your subscriber list.
Lastly, the leading-to-action videos can be used for any action you wish your subscribers do. In many cases is that sale.
Be Engaging with your Competition
How you can be engaging?
There are 2 ways.
Firstly with your own audience and secondly with your competition. In case you wonder why I mentioned engaging with the competition, no worries, I am not crazy, will tell you in a moment what I meant.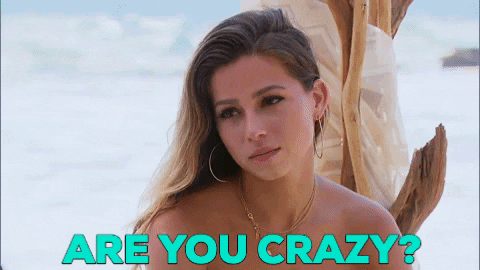 So to engage with your audience, that means mostly commenting.
Try to reply to every comment someone left you.

It shows that you appreciate the person. Sometimes is a comment in form of a question, that requires an answer, sometimes not. In both cases, it demands your reaction.
Additionally, you want to comment under a video of your competition. My advice is to subscribe at least to 30 direct or indirect competitors in order to get notifications about their newest video.
When you going to do that, your comments( and your channel name) will appear in the feeds with videos of successful and hugely followed Youtubers( that's why is important that you do pick up the one being successful).
Therefore you will be visible.
On top of that in your niche.
That is a great position for you to be discovered by others searching for the solution in your particular niche.
I hope it makes more sense now to you, why's good to engage with the competition -;)
 Set Up Your Channel with Personal Touch 
To make your channel easily searchable you want to choose the best and the most appealing CHANNEL NAME.
The best strategy here would be to write your name+ attractive, highly searchable, and relevant name.

If you're in the niche of great travel deals, something like
Budget traveling with (your name) or
How to book a low-cost trip with(your name) or
Your bargain holiday with(your name)
I hope you sense the direction I am heading…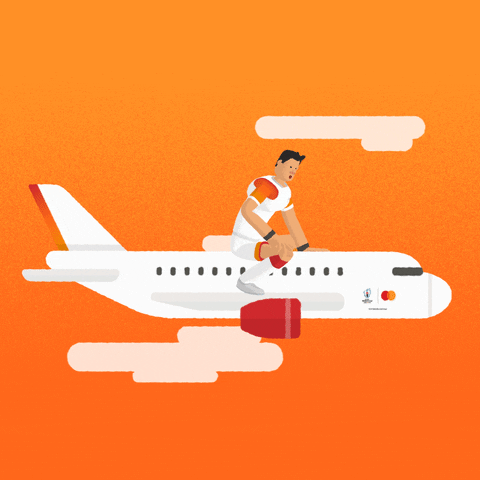 When you want to make sure your channel name is searchable, you want to check it with the right keyword tool.
I am writing about it more in the following paragraph.
Lastly, there are video quality and playlists.
You want to make sure, you have a high-quality video on your channel. Not shaky and bumpy hands with your Samsung galaxy under the sun.
More likely, an undistracted environment with white walls and at least good quality webcam is recommended. If you have a higher budget, you can obviously go for better options.
Playlists are going to earn you more watching time if the videos you put together are about the same topic and high quality.
SEO Optimize
When you want to know how to use youtube for marketing the important rule would be to have it SEO optimized.
To do that, you will do it slightly differently like when you optimize your blog content for Google or Bing.
But the fundamentals should are the same.
You want to use KEYWORDS, TAGS, and DESCRIPTION that are going to help you get your video as high as possible in the search results.
You have a google keyword research tool like Jaaxy or SEM Rush. If you going to search keywords in there, you increase your chances to rank on google with your youtube channel or your video.
But you have as well a Youtube keyword research tool like VidIQ or TubeBuddy where you can search keywords directly for youtube. You can use both tools and see where you get more views or subscribers.
In general, it is maybe better(as you grow it is definitely better) if you going to stick with the Youtube keyword research tool.
Furthermore, you can use TAGS in the description. 
TIP
 To boost your rankings on Youtube, use the related keywords in the description of your video as TAGS.
The role of TAGS is to simply organize your content for SEO, but as well as for your visitors. Additionally, its role is to boost your rankings. As written above.
It's still social, so let's be it…
My last tip for you today would be to stay social with Youtube. Because in the end, it is still a social media channel.
Staying social within Youtube includes sharing your videos on other social platforms, like Facebook, Instagram, Twitter, or other video platforms, like Vimeo for instance.
That way you will get extra traffic from these channels and you will just increase your authority on those platforms as well.
So by creating high-quality videos that you are sharing, you rising more channels simultaneously at once and that is just great for you and your website. 
Be free to interact with others across Youtube, comment, share and do like. Exactly as we mentioned at your engagement party, but don't break the rules.
That being, please don't SPAM others and don't do SUB for SUB. (Meaning too many subscriptions "deals" with other users)
Youtube might not punish you now, but as the channel is a subsidiary of Google, and due to its rising popularity, I think their ban politic will be soon more strict. 
This was it for today.
I hope my post about how to use youtube for marketing gave you a basic overview of how youtube actually can help you.
Of course, there are advanced extensions you can add to your video marketing strategy with youtube( and you will add them as you grow your channel)
However, those ones are the basic to help you start rolling with youtube and they create the foundation for your future growth.
I would be happy to hear from you if they are working for you and if you have any other tips, you use and they are helping you. Also please, if you find this post helpful, share it with people you think might need it.
Thank you and cheers.
Your friend
Julius