How to rank on Bing?
I almost hear you saying, what I have to try to rank on Bing? Is it not enough that I just rank on Google?
Well, if you think like this then you might be right, partially!
Let's start first with some important facts.
If you read my post about how to rank on google, you might already know the important measures you want to check when you write your posts. Ranking on Bing differs slightly, the most critical adjustments I am going to be dealing with in my post.
What is Bing?
Nice first page, isn't it?
For those, having little or bare knowledge of Bing, let me share with you some important data.
Bing is responsible for more than 30% of traffic in the U.S.
Yahoo is part of Bing as well.
Bing audience:
majority living in the U.S.
earning over $100 000/year
do have children
is over 35 years old
That audience characteristics are general, of course, there are exceptions, but I think it is good to point to mention this diversification. It can help create more relevant content by reaching a particular audience.
Why is it not enough to rank in Google?
if you concentrate on Google and follow their manuals to get ranked on Google, you are more than fine. You are go to be building your presence on Google, which is still the number one search engine in terms of searches.
However, if you want to expand your reach, or if you want to discover a new audience Bing is a great option.
The same is valid for advertisement.
If you are searching for options to help monetize your business, you might use ads at some point.
The fact is, that Bing ads are easier to set up, manage and are cheaper than Google ads.
In addition to that, if you imagine the lower presence on Bing, what would that means to the competition?
Most likely, it will be lower, right?
So, if you are in a highly competitive niche, this can be one extra element, why you should rank on Bing.
5 Differences between Bing SEO and Google SEO
Social Media Presence
This can be due to the fact that Bing is a new search engine compared to Google, but they do put much more emphasis on your social presence.
Bing is checking much more your Social Presence activity. That means more social activity by your posts.
Comments, shares etc. are exactly that sort of activity, you want to have.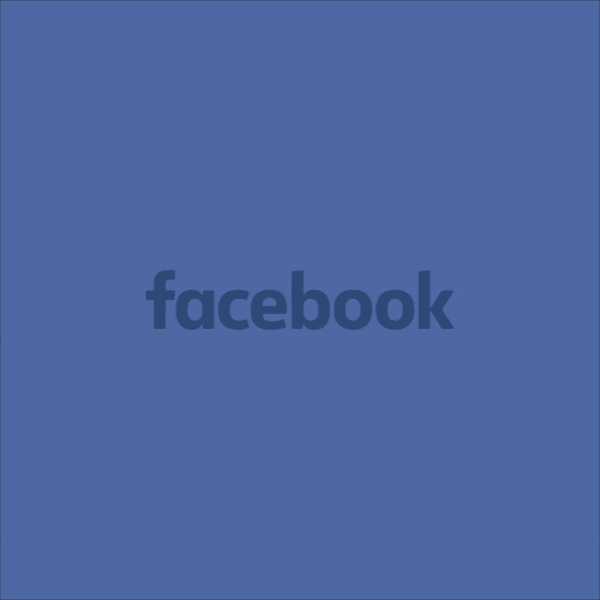 But you shouldn't forget also recommendations. When someone buys your product or uses your service they might leave a review on Facebook for instance. This review is boosting your Bing rankings.
If you try to rank in Google, it should be your second nature already to share your posts on diverse social media platforms. Twitter, Facebook, Instagram, Pinterest, or YouTube being the biggest players.
If you wonder how to rank on Bing, be sure that you spend enough time engaging with your audience on social platforms.
Media
Usage of media, like videos and pictures, is definitely important for Google rankings as well, but Bing put even more attention to it.
When you insert pictures, be sure their resolution is a maximum of 1200x 628 PX, otherwise you are risking your website being too slow (site speed has also a negative effect on your rankings)
For you is crucial to know, that Bing is crawling websites' media side much more than Google. Therefore, you want to make sure that your pictures, videos, and so on, are of great quality.
Please don't forget to write ALT TEXT, on every media element you add to your website.
Page Authority
Bing tends to rank higher older domains. While this is something you can't control purely (guessing the new website owners want to get ranked as much as the experienced lads), what you can take care of is, that your content is of HIGH QUALITY.
That way you are going to show Bing that you are an "authority" in the given niche and you can still gain page authority, rather than according to its age.
Keywords
While Google is more comprehensive and intuitive when it comes to keywords, Bing still focuses on word-by-word meaning.
So, you want to make sure the spelling is correct, the word makes sense, and that it posses enough monthly search. (If you are not sure how many searches each word has, you should use keyword research tool)
Additionally, you should be extra cautious when it comes to meta description, meta (SEO) title, and post or page title.
Bing is for some reason very sensitive and pays more attention to meta description than Google.
There are cases that websites from the first page on Google, were anywhere around the first page of Bing just due to the lacking meta description.
Backlinks
Google is focused on backlink quality, and Bing on the other hand on link quantity.
That said, it doesn't mean, that you are go to be creating backlinks like crazy( I don't recommend any shady tactics to increase the number of your links)
It means as the more correctly created backlinks your website has, as higher it will rank on Bing.
Do you want to mess up with the quality of your content?
No!
Can you support the creation of the backlinks?
Yes!
There are several ways that can help you achieve that:
Think for instance on social media. As you go to increase your social media presence and simultaneously providing value to your audience, there is a high chance people will link to your website and share your content.
Include the link of your website in every bio on every social media channel you are present
Another great way is to approach an expert, whose suggestion or tip you can mention on your blog. What about an interview with such an expert? Even better. You might think, someone who is successful and is earning a lot of money would not care about you…but you might be surprised how many entrepreneurs still go to their roots and know how hard is when you are starting out.
Try it, and you might find someone who is going to gladly participate.
Just remember this please, and when you are going to be rocking, help folks if they are going to approach you as an expert to help them.


How to rank on Bing?
Those are the important facts to remember when you think about how to rank on Bing:
Yahoo is part of the Bing, if you rank on Bing, you rank automatically on Yahoo too
when you optimize for Google, you optimize in many ways for Bing as well
with the extra work you put on Bing, you gain wider expansion => new audience
use Bing places if you are a local business
use high-quality media with ALT TEXT description
fill in META DESCRIPTION
increase your social media presence => natural link building



Bing rankings can just help you
As you can see, there are a couple of differences between ranking on Google and how to rank on Bing.
In a nutshell, if you are going to write your content, I don't want you to be thinking about: am I writing for Google or Bing right now?
Because as you move forward these techniques will become NATURAL to you.
Besides that, you can plan to rank on Google, but end up ranking high on Bing. Is that bad just because it was not your intention?
Of course not.
In fact, you can run your business purely on Bing and be still super successful. If you decided to.
But in general, my advice is to focus on your SEO in one package, don't divide the different search engines, but rather try to comprehend with both of them, and in the end, you'll see where you will rank higher.
P.S. For me personally it is a bit easier to rank on Bing than to rank on Google.
Below you can see my ranking on a particular post on the domain, approximately six months old.
I hope this post on how to rank on Bing was helpful to you.
I would kindly ask you to share it with your friends or colleagues you think might need it.
Thank you.
Your friend,
Julius