How to Earn with Blogging?
Do you hate your job? Do you want to earn money online? Then you might have come across the term called BLOGGING.
While some people talk about blogging with content or even disgrace (that would be mostly writers).
There is a significant amount of people who love blogging. Some of them making even money from it, and…some are making regularly 6-7 figures a month.
If you wonder how to earn with blogging, this blog post is for you.
What is BLOGGING?
First things first.
Blogging is writing about an event, situation, or topic in a blog. Blog content is often referred to as blog entries. It uses (most of the time) conversational style.
Ya know, what I mean…don't ya? -:)
That's right, one thing to remember before starting is that blogging is quite young and people using it are therefore young or younger. Those people are also talking to the young or younger part of the population.
So you want to make sure your writing uses LANGUAGE your audience will understand and can relate to.
Ok, I might write a post about TIPS how to get great at blogging, but today I want to talk about the ways how to earn with blogging.
Ready?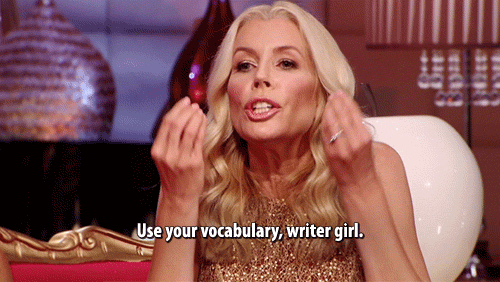 #1 Content Specialist

When you will get skilled in blogging, you can persuade a career in content marketing.
Most of the jobs you can get would be guest blogging for other bloggers, who uses their site for monetization.
You will get some assignments from the owner, like TOPIC, AUDIENCE, and KEYWORDS and with some guidance about the entire voice of the particular web, you should be good to go.
PRO about Content Marketing is that you should be flexible in choosing your niche. Be that one or several.
CON and less intriguing is that you will have a lower right to define your rates. And at the beginning, you might feel you don't earn enough.
For instance, an agency called BoostContent.com beginners around $20 for 1500 words.
#2 SEO Specialist
Very similar to Content Specialist is SEO (Search Engine Optimization) specialist.
You will be responsible for the "back-end" of the posts.
Many blog owners don't have time to deal with the Google updates. If you get skilled in SEO and you have an affinity with it it can be a great way how to earn with blogging.
PRO is that you can earn much more like a (beginning) content specialist
CON is that the work can become a bit stereotype after a while. But then again, think of the locations on the sandy beach and turquoise water you can be working on. Intriguing enough? I bet ya.
#3 Adsense

This technique has two views. One is that you can become an AdSense creator(I can assure you it can be much more difficult as it sounds)
Secondly, if you are the owner of the blog, you can insert those ads into your blog posts, and you will earn money through visitor clicks. I know this might sound even easier than the previous technique, but in fact, it is even harder.
Because of the fact you have to have a ton of traffic. Now we are talking like 10k a day.
PRO on-demand task(if you are creator)
CON high tech skills requirement (creator) or huge traffic (blog owner)
#4 Sponsor Blogging
If you are going to be a successful blogger, people blogging in your niche, would at a later stage ask you to mention their blog on yours.
They might also ask you to share their post link within your content, so people interested in a similar topic will visit their website.
It makes sense right?
If you consider some high authority website is recommending smaller business with outstanding services, there is a high chance that people will visit that site.
(It would be like Michellin Star restaurant owner would recommend the newest fancy burger place in your town. Would you be keen on visiting? I guess so.)
PRO relatively easy way to earn money, (if you are an established blogger with a high authority )
CON not suitable for beginners
#5 Affiliate Marketing
My favorite way of earning money with blogging.
If you don't know what affiliate marketing is, I recommend you to read about it, it is a great option literally for everyone.
In nutshell, you will be writing your blog posts about products, brands, or services offering Affiliate commissions.
After you created enough reputation in the particular niche, there is a huge potential of skyrocketing your affiliate sales.
In case you are asking what would you sell, there are literally tons of products or services starting at web hosting platforms, throughout CBD sellers to Private Jet renting companies. 
In whichever direction you go, the earnings 20k+ from a single site are not uncommon…
The SKY is limit here! Whatever your passion is, most definitely you can find an affiliate program about it.
PRO suitable for people of all levels, ideal for beginners
CON limited amount of dedicated training teaching you affiliate marketing
I tried to cover the 5 easiest ways how to earn with blogging.
Additionally, there are other options available, but I just wanted to give you an overview of what are the options if you are still unsure of the direction you want to go.
You could spot, that it highly depends if you want to blog for others like options 1,2, and 3 from my list, or you want to build your own blog with your own audience.
The first way is probably easier in short term, but if you decide to build your own blog the earning possibilities are just bigger.
That said, you would need to work with a long-term goals mindset and be ready to work for some time(could be even months) for low or any salary. But the fruit will come later if you dedicate enough TIME, PERSISTENCE, and ACTION.
P.S. In case you would like to get an estimation of what blogging for others can earn you, you can check fiverr.com and hoover around the most appealing field you would be interested in and check what are some of the common rates.
P.S.S If you are intrigued to become a blog expert on your own, this training can help you achieve your well-deserved financial freedom.