Welcome on our site earningonyourterms.com where you are going to discover how you can turn your passion to be your income as well. And how you can reach your financial and time freedom you deserve.
How I started?
My name is Julius and I would like to share a bit out of my personal journey, that led me to the point I am right now. As I can remember I was always a big dreamer and I wanted to be well respected, famous and rich. In other words I wanted to be successful at something.
Growing up, my passion number one was soccer. Besides the fact it was my desired way towards to success, I loved the fact I could be traveling often and I wouldn't wake up every day too early -;)
Up to my early twenties I was doing great and I was persuading my dream. At some pint unfortunately I experienced some health limitations, and at the age of 21, I had to stop. Long story short, for the following ten years I had my ups and downs, while together 7 years of not playing resulted into not experiencing the desired success.
At the times I did not play I had to start working. And my longest journey was in the hotel. Started as a standard front office agent and finishing as a manager, I ended my career in the hospitality after 4 years.
Reason? Freedom. I did not see myself climbing the leather to the position with interesting incomes. As well as having people who were above me and deciding if my planned and well-deserved holiday is going to be accepted, was not something I dreamed about.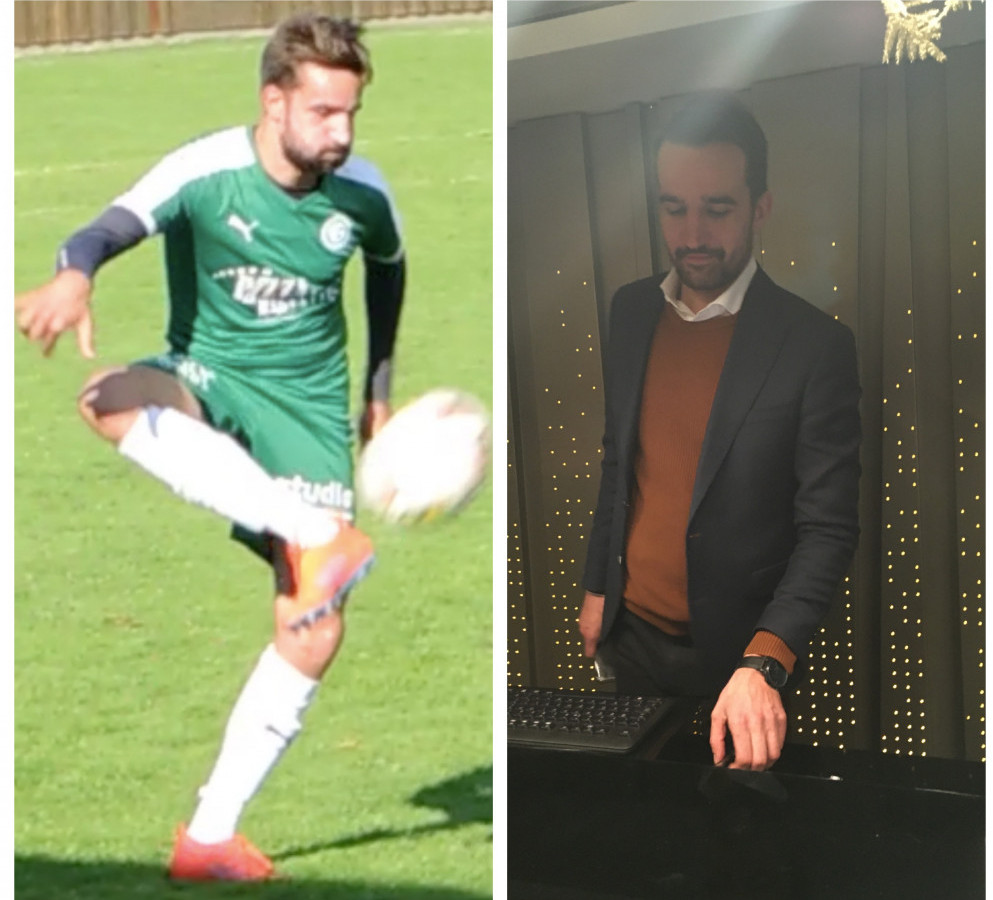 Still able to do some my biggest passion.(Left) While being "busy" during New Years Eve shift in hotel.(Right)
Affiliate marketing
While being already concern about what I want and what I didn't want, I did not stop searching what could be the right step forward.
Then while searching, I clicked on an YouTube ad where thing like affiliate marketing was displayed. A guy telling his story how he is making money during his vacation seems like something I could do as well.
Unfortunately, this guy's website was not the right option, but with the further check I found a Wealthy affiliate, platform I knew was the right place to start my affiliate journey.
Everything is possible
Being honest with you, I know that you heard stories when people were scammed and lost some money. I can guarantee you, that this is not the case.
Also for those who are searching for some get quick rich scheme, I have to disappoint you. This platform is definitely not one of these. There are many people out there, who are trying to make it look easy, but earning online is definitely not an easy task.
It requires a hard work, as any other business. What I love is, that the success you will reach in the end, totally depends on you. And that it will not cost you anything to join -;), as it is completely free.
If you would like to reach financial freedom…
Then you should consider joining Wealthy affiliate. Not because according me it is the best online income learning platform available( according my 3 years research), but thanks to its training and community, which will help you to grow accordingly.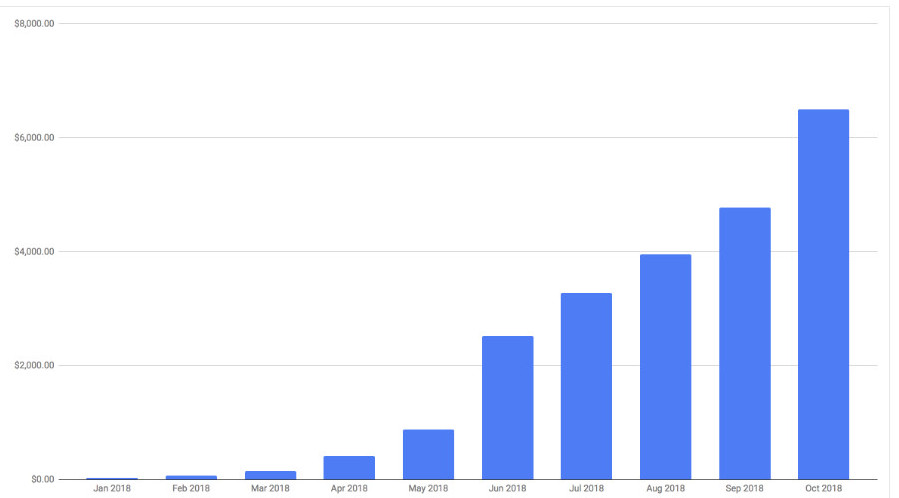 This is an income growth from member of the Wealthy affiliate who showed me th eplatform as first. By the way he is 21 years old and this is what he achieved after 18 months being member. Where you can be in that time? Depends on you!
I decided to became affiliate marketer in order to help other people became financially free and leave their 5-9 job. The reason I created this website is also to bring much more light into the topic of earning online, as there are plenty of myths out there.
I know there are many people who would like to achieve that, but they might just not found the right platform yet. If you have worries and don't know where to start, don't search any further and let me guide you.
If you would join Wealthy affiliate I promise you that I will personally help you find the right direction. And show you everything you would need around.
Ready?
If you would like to get more facts about me, the best way is to join the community through the link above -;), but if you would like to get some essentials beforehand, there you go
Born in 1988 in Slovakia
Since my 23 moved to Austria
Living in the Netherlands and/in Austria
Mother tongue Slovakian, fluent in English, German and Dutch
Played soccer on PRO level
Passionate and active soccer coach next to my business
All the best,
Julius 
earningonyourterms.com